Groups of verbs according to their functions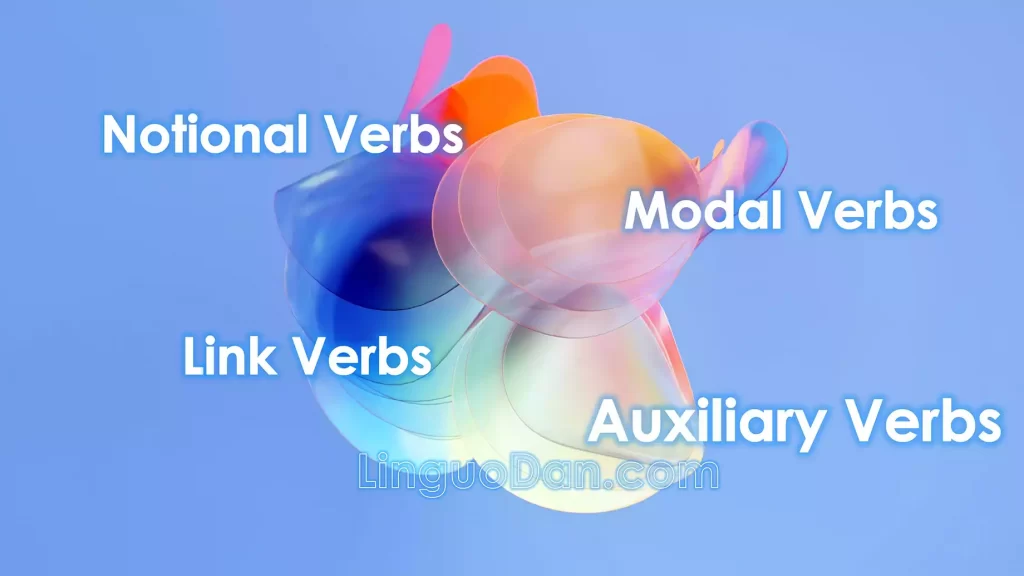 Groups of verbs according to their functions
Verbs are an important part of any language. In English, verbs can be divided into several groups depending on their functions in a sentence. Let's consider groups of verbs according to their functions and give examples.
Notional verbs
Notional verbs are those verbs that give meaning to the action in the sentence. They indicate the action of the subject or its state and act as a simple predicate in a sentence. Notional verbs are independent verbs that have their own lexical meaning and do not need other auxiliary words. The most common in the English language are semantic verbs. Example:
to run
to eat
to sleep
to dance
Link verbs
Link verbs are those verbs that are used to connect the subject with other members of the sentence. These verbs do not give a special meaning to the action, but indicate the state or characteristics of the subject. Link verbs are used with words indicating a state or characteristics. The most common link verbs are:
to be
to seem
to feel
to look
to become
to appear
to sound
to smell
to taste
Example:
She looks tired
The cake smells delicious
He seems happy
Auxiliary verbs
Auxiliary verbs are used to form verb tenses, negations, interrogative forms and other grammatical structures. They are always used with a meaningful verb that follows. Auxiliary verbs can be very useful for expressing different grammatical categories of person, number, and time. The main auxiliary verbs in the English language:
Example:
I have been studying English for five years
They didn't go to the party
Does he like chocolate?
Pay attention to the auxiliary verbs: "to be", "to have" and "to do"
"To be" is used to form Present Continuous and Past Continuous, as well as to form linking verbs in Present Simple and Past Simple. Example:
I am studying English
She was sleeping when the phone rang
They are happy
"To have" is used to form Present Perfect and Past Perfect. Example:
I have eaten breakfast already
He had finished his work before he left
"To do" is used to form objections and questions in Present Simple and Past Simple. Example:
She does not like coffee
Did you watch the movie last night?
Modal Verbs
Modal verbs are verbs that indicate our ability, desire or obligation to perform an action. They are always used with a meaningful verb in the base tense form (without the ending -ed). A few basic examples of modal verbs in the English language: