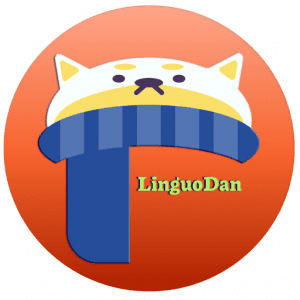 Welcome to the world of English with "LinguoDan"!
Hello! Hi! How to say hello in English? Let's find out together!
Hello! – It can be used in any situation, including when getting to know each other
Hi! – An informal greeting
Hey! – It is better to greet acquaintances and leave it for strangers – Hi.
Good morning! – We talk until noon. A formal greeting. You can say – Morning!
Good afternoon! – We're talking in the afternoon. A formal greeting
Good evening! – Greetings after 5-6 o'clock in the evening. A formal greeting
Good day! – This phrase is not often used. It can be both a farewell and a greeting, but more often it is said as a farewell «Good day to you!» or «Have a nice day!»
Good night! – good night wishes
After getting acquainted, you should answer:
Pleased to meet you!
Glad to meet you!
Nice to meet you!
On the "LinguoDan" platform, you will find free opportunities to learn English. Whether you're a beginner or just need to brush up on your knowledge, we're here to help you every step of the way on your way to mastering the language.
What makes the "LinguoDan" platform special?
We offer you:
Grammar, examples and practice: Our grammar materials will help you understand the basics of the English language, and exercises will allow you to consolidate what you have learned in practice.
Vocabulary development: Learn new words every day, expand your vocabulary and introduce new words into everyday communication.
Constantly updated information: We constantly add new content and update existing content so that you always have access to relevant information.
Ease of Navigation: Our site is designed with your comfort in mind. Easily find the material you need and use all our resources.
Learn English for free!
"LinguoDan" is designed to make your English learning process free, interesting and productive. We believe that everyone deserves the opportunity to learn English comfortably and at their own pace. To learn more about our portal, watch the video.
Where can you follow all the updates of the "LinguoDan" portal?
Grammar, examples and practice – everything you need to learn the language comfortably. Our materials are frequently updated so that you can constantly develop and acquire new knowledge. You will find even more insights and interesting facts on our Instagram, where we share interesting videos, articles and speech examples. Follow us and discover new horizons of the English language!
Also, do not forget to go to our Telegram channel, where we regularly add new material to study. Receive notifications about fresh articles and exercises right on your smartphone!
And, of course, you can't be indifferent to our YouTube channel, where interesting and exciting videos from the English language await you. Develop your skills and experience the joy of learning a language by your own example. With "LinguoDan", learning English becomes exciting and effective! Join our community and conquer the English language with us.
Join our learning world:
Feedback
Your opinion is important to us! Leave your impressions and comments, and share your successes. Your feedback helps us to develop and improve our services.