English Listening Exercises: Gravity Falls (1 season 6 episode)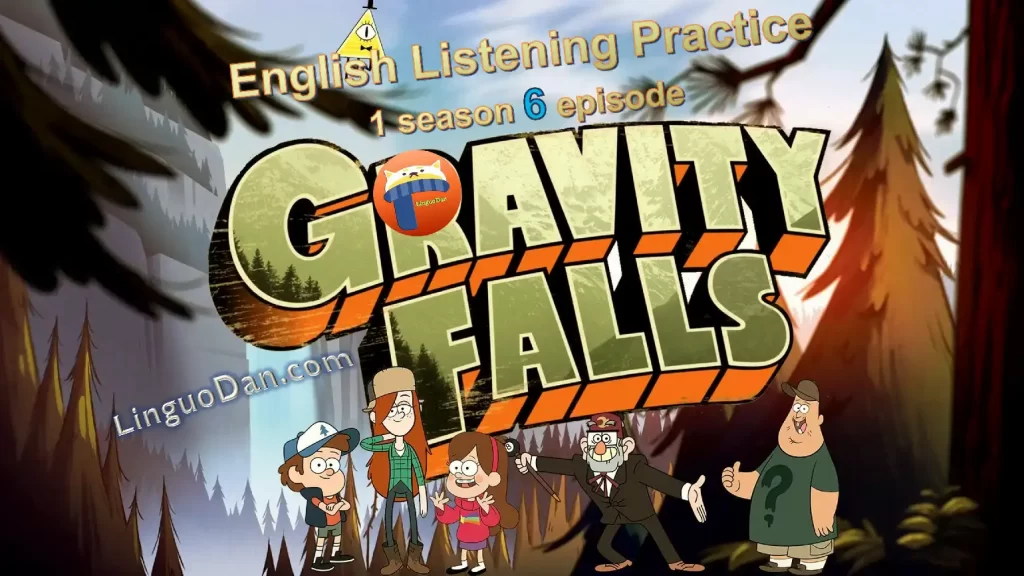 Enhancing English Proficiency with Gravity Falls
Gravity Falls is an animated television show created by Alex Hirsch for the Disney Channel. It follows twins Dipper and Mabel Pines, who go to visit their great-uncle Stan in the fictional town of Gravity Falls, Oregon, for the summer. While exploring the city, the twins often encounter a variety of quirky and unusual creatures and events, which they usually solve with their perceptive problem-solving abilities.
Watching Gravity Falls offers an enjoyable path to enhance your English language proficiency. The show is brimming with conversations that can expand your vocabulary and deepen your grasp of grammar. Furthermore, as the series unfolds in the United States, you'll have the opportunity to gain insights into American culture and customs.
If you're seeking an entertaining and immersive method to enhance your English proficiency, I warmly suggest tuning in to Gravity Falls. You can access the series for streaming on Disney+.
Here are some tips on how to use Gravity Falls to improve your English skills:
Enable subtitles while watching the series. This will assist you in comprehending the dialogue and acquiring new vocabulary.
Pay attention to the characters' accents. This will familiarize you with various accents and dialects, enhancing your listening skills.
Look up unfamiliar words or phrases. Expanding your vocabulary is crucial; don't hesitate to search for meanings and usage.
Engage in discussions about the episodes with fellow English learners. This practice will help you hone both your speaking and listening skills.
By following these recommendations, you can harness Gravity Falls as a dynamic tool for improving your English skills in an enjoyable and interactive manner.
Note: to start the test, press – "Start", to listen to the video, click on it, as on YouTube, after watching the video, read the questions and choose the correct answer.
Listening to the cartoon Gravity Falls 1 season 6 episode (Listening Test)
To listen to episode 2, follow the link: English Listening Exercises: Gravity Falls