English Listening Exercises: Gravity Falls (1 season 5 episode)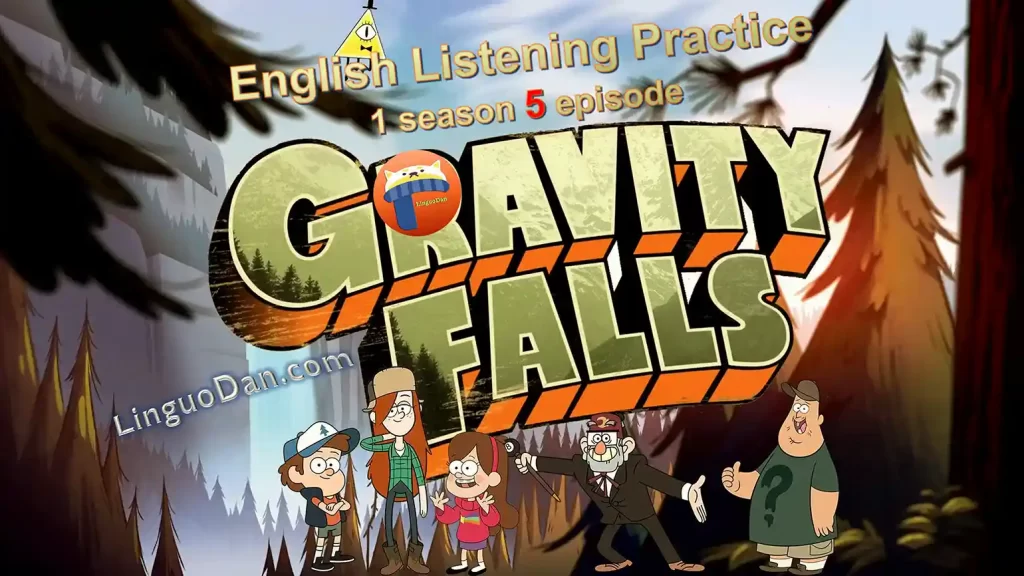 Gravity Falls (Season 1 Episode 5): Learning English through your favorite cartoon
Learning English can be a fun and exciting task, especially if you can do it while watching your favorite cartoon series. We offer you a unique opportunity to improve your English language skills with Episode 5 of the first season of "Gravity Falls".
How to do the exercise: We have prepared 6 short video fragments from series 5 "Gravity Falls" in English. Each video is accompanied by interesting dialogues. Your task is to listen to the excerpts and enter the missing words (to check the answer, click the "Submit Answers" button). This exercise helps develop listening, speaking and writing skills in English.
Benefits of exercise:
Learn the language with your favorite characters: "Gravity Falls" is a popular animated series, and this exercise allows you to immerse yourself in English with Dipper, Mabel and other characters.
Develop listening skills: You will improve your listening skills by learning to distinguish words and expressions spoken by different characters.
Improve your writing skills: After watching the video, fill in the missing words to help improve your English writing skills.
Start learning English with Gravity Falls now!
With our exercise, you can not only enjoy watching cartoons, but also actively improve your English. Join us and develop your skills alongside your favorite Gravity Falls characters. Don't put off learning a language for later, start now!
To listen to episode 4, follow this link: English Listening Exercises: Gravity Falls (1 season 4 episode)