Сapital Letters in English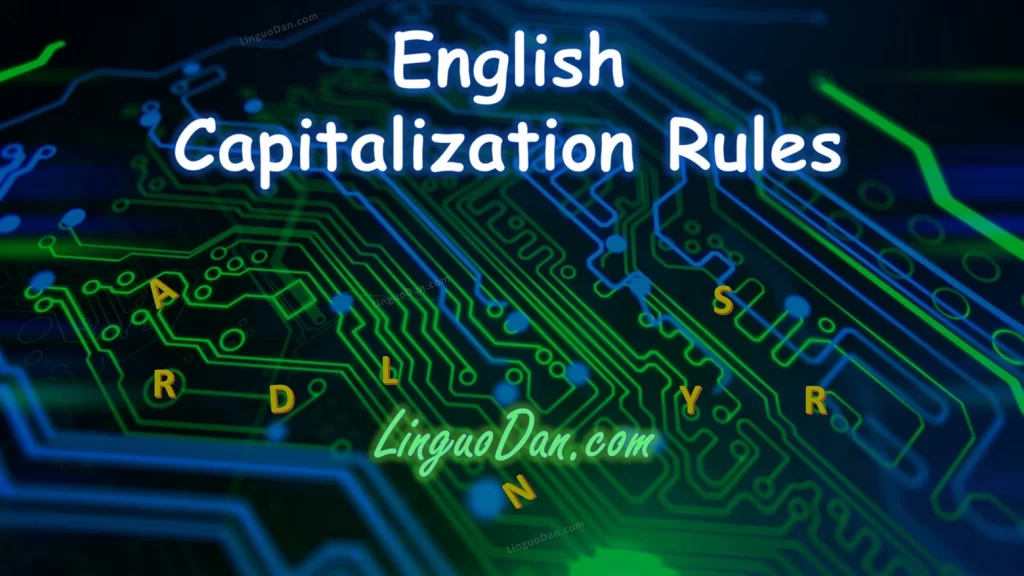 Basic rules for using capital letters in the English, regardless of the part of the language to which the word belongs
The first word in a sentence
We stopped at a lot of places along the way
The pronoun "I"
My friend and I go to school together
Proper nouns (names of specific people and places)
We went on a trip from San Francisco to Denver
Countries, languages and nationalities
Joe and Lisa are on holiday in Japan
Capitalize the name of streets, cities, provinces, states & countries
Washington street, the United States
Capitalize words derived from proper nouns
I am headed to the South this summer
Days of the week, months and holidays, but NOT seasons
Capitalize the place or specific locations
I love studying English and history
The names of deities and holy books
like God, the Bible, the Coran, etc.
Capitalize an interjection, an exclamation
Oh! Look! Surprise! Woah!
Time periods
like World War II, The Great Depression
Capitalize opening and closing of a letter
Dear Dan
Cheers, Sincerely, etc.
The main words in the titles of books, songs, articles, movies, arts, etc.
The Woman King is as entertaining as it is culturally significant